All Amplify Blog Posts
Women are considered as a beautiful flower which needs to be covered and secured. According to some religion or people from specific communities, the covering of the women determines her security.
Is it true?? Is there really a specific dress code for women to determine her security?? Does the length of the clothes determine any women's values, personality?? These are the particular questions that are being common nowadays. And the answer to the question is different according to the different people. Some might say "YES" because the length of the skirt or the shorts of a girl may act as a catalyst for men to indulge in negative thoughts and action. The percentage of exposure of any women determines her security.
But there might be a big "NO" as answers to the above questions. The thought that women's clothing influence men's behavior might be ridiculous. Every people in this world are human being before terming differentiating them on the basis of gender or sex. So, one must respect other.
As for me, I would also support the "NO". Everybody are beautiful in their own way. The girl with the scar covering half of her face, the one legged boy; everyone of them are beautiful; it just matters on how other thinks. No one should have restriction in living their life in their own way unless they violate others freedom. I personally totally agree with the answer "No". After all human beings are the most superior living beings on the earth and the superiority is because of the ability of the humans to think and judge between right and wrong.
Many parents have bounded daughter,wife,sister within the four walls and restricted them to wear short clothes or any fashionable clothes that they prefer just because of the fear of society. They've got their respect level to maintain rather than caring of their daughter,wife likes and dislikes. They prefer less gossips in the society about their women in the house for which they restrict their women from exploring new things and pursuing their interest most of the times.
Now it's time for all the people to come out of the box and see the world with different vision where a lady can rule over the nation; a lady wearing fashionable dress with good attitude earns more salary than the man in the suit; a lady has stepped foot in the moon and kissed the pinnacle of the world(Mt. Everest).
#globaldev #girlsandwomen #girleffect
In order to get pleasure
They rape her-and so break her self –reliance
They smash her
They lessen her self confidence
After that
They question on her character
In case she does not obey them,
They make her pray of witchcraft
They blame her
They force her to eat excreta
After that
They make her live in threatening environment always
In case she revolts against it,
They do their best to prove her wrong
They misinterpret her
They declare her as deceiver
After that
They make her believe there is no justice to suppressions
In case of revenge
They throw acid on her face to make her die within
They menace her
They terrify her to walk with free mind
After that
They make her tangle between life and death
They take it as their accomplishment
Yes they are proud
For they defoliated her
Defy and play with her life
But they don't know she still possess hope to live
She is numb still, does not mean
She do not know how to fight or combat
She is waiting the time when they will get 'patan 'on themselves
She has extreme patience
It makes her win someday to get justice
That day she will say "her taciturn revolt was her weapon"
That why she is women, she fights with peace
She always does not change the thought
But she also leaves the footage behind
She has distinct way to rebel
That's why she is extraordinary
That's why we should respect her
Every year our Youth Council get the opportunity to travel to Tallahassee, FL to meet with legislators and talk about some of the bills that are on the table.  Going up there our main focus was the Florida House Bill 633, that mandates a women to wait an additional 24 before going forward with an abortion. We got the chance to speak to many representatives such as Alan Williams, Reggie Fullwood, and Kevin Rader who were all 100% supporters of Planned Parenthood.
Even though our meetings with them were brief, it truly meant a lot to me because I truly felt like a leader, that was standing up for what I believe in and it made it even better that we had some members of our government behind us. In all it was a very rewarding trip, and I look forward to it next year again!!
National Youth HIV & AIDS Awareness Day (NYHAAD) is right around the corner! How are you getting involved?
Young people are hosting creative events all across the country in honor of this year's NYHAAD.
Click here to add your event to the map!
In Detroit, S.A.V.E.T.H.E.M. is "stomping out" HIV at their annual step show competition. In Atlanta, folks are celebrating V-Day in April at Georgia State University's performance of the Vagina Monologues and free testing clinic. And all over the country, people will be joining HEYO Youth Program for a Twitter chat discussing the impact of HIV in youth communities!
Don't see an event in your hometown, or looking for an opportunity to participate? You can host your own event in recognition of National Youth HIV & AIDS Awareness Day (and receive materials to set up your own awesome light display, shown here) to educate the public about the impact of HIV and AIDS on young people, and highlight the amazing work young people and their allies are doing across the country to fight the HIV & AIDS epidemic.
Register your event here by March 30, 2015 to receive materials.
Thanks for all you do,
Januari McKay
Program Coordinator, Health & Social Equity
Advocates for Youth
@YouthAIDSDay is right around the corner! See what events ppl are hosting in your town or even host your own! http://ow.ly/KGSqj #NYHAAD
The countdown to National Youth HIV AIDS Awareness Day has begun! Join young people across the nation as they lead efforts to end the AIDS epidemic. See what events folks are hosting in your town, or register to host your own! http://ow.ly/KGSqj #NYHAAD
Let me share how I start my day everyday lately. I wake up in the morning grab the newspaper and skim through the news. In the last month, the newspaper that I read has reported at least one case of sexual violence and mostly the cases of rape. Not to forget the case of Seema and her friends who suffered devastating acid attack. With the rise of inhuman acts like these, the activists have started voicing for the death penalty for the perpetrators of incidents like these. These voices really force me to think – has the society become so cruel that we need to end the life of criminals to end the crime?
The opinion of the people whether the culprits should face capital punishment or not is largely debated. Let me walk you through what the capital punishment really is: Capital punishment or the death penalty is a legal process whereby a person is put to death by the state as a punishment for a crime.
Capital punishment is given to a person who has been involved in serious and inhumane crimes such as murder, rape, treason, war crimes etc. Similarly, traditionally it has been practiced by most societies, as a punishment for criminals, and political or religious dissidents. It is the biggest or the most dangerous punishment any criminal can possibly receive and is given with the belief that there would be no other offensive mistakes that a criminal would make.
The debate is whether we should incorporate capital punishments in Nepal or not. It is very normal to see people reacting to the incidents of Acid attack's case and demanding for the death of the culprit. But my question is will hanging a person to death be able to reduce crimes like this?
I in any means have no sympathy for the culprit of the case, but I do not want to see these criminals have an easy death. Seema will have to leave her entire life carrying the scar on her face, in the same way the culprit must live with guilt of committing the crime until he dies. Early death in the form of capital punishment will just allow him to escape from the guilt that he must live. Our justice system should be able to create the scar in the heart of culprits so that they have to live their life with guilt. It is the biggest punishment that a person can get – living a life of a dead person until he dies.
We are giving the birth to criminals in our own societies. The discrimination, the hatred and intolerance that is increasing in the Nepalese society is the root cause of many crimes. We need morale education than the capital punishment.
Just a reminder that death penalty has been argued to be illegal by many international organization and humanitarians. More than 98 countries had already abolished it formally there by under no circumstances a criminal is sentenced to death.
Since, capital punishment or death penalty is the punishment in which a person is hanged, electrified or tortured till death it seems it is not so viable since it also reflects the inhumane and animalistic characteristics of the judiciary involved to drag the result.
Similarly, capital punishment is the worst violation of human rights, because the right to life is the most important, and judicial execution violates it without necessity and inflicts to the condemned a psychological torture because a person suffers a lot of physical and mental depressions because to wait from the moment of result to the moment till execution is to wait for death and since a person has such a situation then he would surely panic and burns mentally every moment. An execution is not a simple death and everybody has the right of life and mental freedom, so executing a person means violating his rights.
There might be arguments that the criminal violated the human rights of other people so, he must be punished. Definitely, the criminal must be punished not through the death penalty. If a dog bites, we don't go and bite the dog.
Our focus should be on the robust judicial system where the victim doesn't have to wait long for the justice. Justice delayed means justice denied. We should have the provision for fast-track court that processes the cases related to gender based violence, rapes, or acts like acid attack. The laws should be made strong, the criminals can be sentenced to jail for long time with heavy financial fines. The problem with us is that we take too long to give justice to the victims as a result the pain that the victim goes through amplifies.
I repeat again that ending the life of a criminal doesn't end the crime. The crimes are deeply rooted in the society and we need to identify these roots and focus more on that.
#GirlDeclaration #post2015 #globaldev #girlsandwomen#girleffect #investingirls #generation2030
The recent release of documentary called "India`s Daughter" has created an outburst in the whole world. This March, on the occasion of International Women`s Day, this documentary has projected the sufferings and discriminations that have been jeopardizing the lives of girls and women. "India`s Daughter" is about the gang rape incident that took place in the capital city of India, our neighboring country. This crime could not remain under the veil as the incident took place inside the moving bus in Delhi. In addition to this, this gang rape resulted in death of the girl in serious circumstances which were never seen and reported before. Now, after rigorous court hearings along with protests, the criminals have been sentenced to death by hanging.
Even though this incident created ripples for the punishment of the ill-minded criminals, there is no stopping of these crimes. Not more than a month ago, a girl from remote place of Nepal was brutally raped by a thirty year old man and then killed inserting hard objects into her private parts. She was just killed and targeted because she was born with a vagina and vulva. It is obvious that a 6 year old will know nothing about this phenomenon (sex) and had no intention to seduce a man with short skirts and sexual pose. She was a mere school going girl who mistaken the sweets for love instead of luring for incest.
These are the stories of girls that are similar in every countries of the world. The difference is just that some cases get reported seeking justice while most of the cases are buried under a small amount of money that is given to the bereaved family to keep their mouth shut. Whatever be the case, the girls either lose their lives or remain as a paralyzed soul for the rest of the lives. Because, the pain is truly unbearable and unimaginable. Thus, the yells and shouting are still echoed in our society.
When me and my friends visit to organize the "Oral Cancer awareness" Program to the local people of Hattimuda, VDC-2 in Morang district of Nepal to Local Tharu Community, then we see many health facilities are not provided by the government, people are illiterate it's very difficult to sensitize them. We listens Nepal's health sector is slowly increasing towards standards as comparison with internationally but I think this is not happening in pragmatically. We take a view of local people and most of them speak the same words "the cost of using the facilities is very expensive and can't be afforded by poor people". In my view the government hospital must run smoothly to provide health facilities to the poor people now government hospitals that exist are often poorly run and slow in delivering their service from this many people are no getting proper health facilities. Most of the hospitals are located in urban centers, away from rural areas where the poor often originate. We people of Nepal need to sensitize in this.
"Art begins with resistance." – André Gide
Art has has the power to change perspectives and to start a new dialogue. That's why it is such a powerful tool for activists. Now, we're asking you to harness that power to change the conversation around abortion.
Host a 1 in 3 Week of Artivism event to showcase people's real abortion stories.
During the week of April 13-19, student activists around the country will create pop-up sticker art displays. We'll send you a roll of the sticker art (don't worry, they're removable stickers!) featuring real people's abortion stories along with simple instructions. You set up and personalize the exhibit any way you like!
Large and eye-catching, you can post these stickers anywhere! Perhaps on the Quad? Your Student Activity Center? The dining hall? Posting the stories in unexpected areas on campus can spark a new conversation among your peers about the role abortion plays in people's lives. You don't have to be Banksy to participate – you just need a high-traffic area and time to construct the display.
Will you host a 1 in 3 Week of Artivism event?
Register by March 20th so we can send you the supplies you need.
In solidarity (and creativity!),
Julia Reticker-Flynn
Associate Director, Youth Organizing and Mobilization
Advocates for Youth
Art+activism = a tool to redefine the conversation abt #abortion. Join us for #1in3 Artivism 4/13-4/19! #1in3Stories http://bit.ly/1in3WOA15
Join me and activists around the country April 13-19 for #1in3 Week of Artivism. Let's use the power of art to change the conversation around abortion. http://bit.ly/1in3WOA15
The first case of HIV in Ukraine was reported in 1987, since then, health records suggest that the estimate of all Ukrainians who were HIV positive in 2010 was about 360,000. In the country and the surrounding area, HIV has spread rapidly. In some parts of the Black Sea region, there are up to 100,000 new cases of HIV each year. Economic crisis and armed conflict are factors that are provoking a surge in the virus. "We are all concerned about the rise of HIV/AIDS in the region" Director of the World Bank's Global AIDS Program David Wilson says "this is perhaps the region where HIV is growing fastest."
Historically, the majority of people living with HIV in Ukraine were infected with the virus via sharing needles when injecting drugs. Public health professionals and NGOs saw an opportunity both to reduce the number of people addicted to drugs and the incidence of HIV through a needle exchange and opioid substitution program. (Based on international practice, three interventions are needed to reduce the rate of transmission: needle exchange, substitution therapy, and treatment for people with HIV.) Substitution drugs act like a nicotine patch, they are used in place of the injection drug.  After the introduction of this program, as well as other harm reduction and education initiatives, the incidence of disease has decreased in the country.  Transmission still continues to occur, and most often occurs in the southeastern section of the country. Most people living with HIV live in this part of the country.
Conflict in Ukraine's east and the annexation of Crimea by Russia has heightened health disparities for people living with HIV. The central government decision to cut off humanitarian aid to the separatist-held east in November has resulted in urgent shortages of narcotics substitutes for people who inject drugs. Supplies of substitution drugs are due to run out in east Ukraine at the beginning of 2015. When they run out of drugs they will be forced to migrate or can regress to taking illegal drugs, and sharing dirty needles. This policy could undo years of progress in curbing Ukraine's HIV epidemic.
As the global community discusses and debates the new set of benchmarks in international development, we need to prioritize and guarantee access to healthcare services in conflict zones. Humanitarian access is crucial in situations of armed conflict where civilians are in desperate need of assistance. As young people, we have the power to advocate for issues that are important, and accessibility to HIV treatment is a high priority, and a human right.
This past week I have had the immense privilege of attending the Council on the Status of Women (CSW) at the UN in New York (Cue the Frank Sinatra "New York New York"). The conference has been centered on women (duh), and girls; and with the 20-year check in since the famed Beijing CSW in 1995. This years conference was a critical step and assessment of where the world stands on its work with women.
The Beijing CSW gained its fame from the Millennium Goals, which were developed at the 1995 conference, goals that attempted to eliminate poverty in the coming millennium. These goals included:
Women and the Environment
Women in Power and Decision-Making
The Girl Child
Women and the Economy
Women and Poverty
Violence Against Women
Human Rights of Women
Education and Training of Women
Institutional Mechanisms of the Advancement of Women
Women and Health
Women and the Media
Media and Armed Conflict
While a lot of progress has been achieved in the past twenty years, there remains a huge amount of change that still needs to happen. And that was the focus of this year's conference, specifically the focus on GIRLS.
While other blogs and articles will talk about the events of the conference, the goals, attendees and the outcomes—which will be more certain after the conference, but really in September of this year—I am going to talk about my own experiences in New York this week.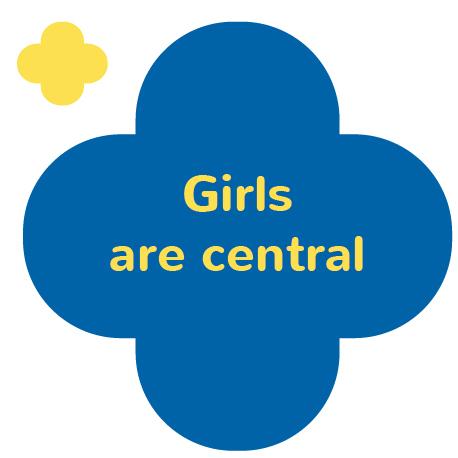 As a member of the Advocates for Youth International Youth Leadership Council (IYLC) and the Girl Engagement Advisory Board (GEAB) I came to New York at the perfect time because I am nineteen and a female. Meaning that by the UN definition I am seen as a girl—and this year they are focusing on the actual voices and stories of real girls as they work out the details of the goals.
This week I have been lucky enough to attend working groups, general assembles, receptions and panels galore! And while I've enjoyed every moment of it all, I was also fortunate enough to be able to speak on panels and converse with some amazing international leaders. As a girl, I was in New York talking about my own personal experiences as an adolescent girl, and what I have seen, experienced and want to change for females and our experiences.
So, to set the stage, before the conference even began, I was able to speak on Capital Hill at a Congressional panel about SRHR (Sexual and Reproductive Health and Rights) and the US' responsibility to supply foreign aid to such efforts, while also working towards these efforts internally.
Then on Friday I spoke on a panel of girls as we told a working group filled with several ambassadors, delegates, USAID personal, NGOs galore and other amazing humans beings and representatives! I was able to share my own stories, to meet other girls and women and participate in a conversation about what my own demographic—in all its diversity and potential—needs. And wow! What a day, we worked to create and form ideas and ways to push forward on to the next phase of the goals, as they transition from Pre-2015 goals to Post-2015 goals.
On Saturday I was able to participate in a Nike Foundation event with other girls from around the world, who came together to share our stories and feel united in our commonalities in our experiences and fight for girls, women and people everywhere. We bonded over the Girl Declaration and tied ribbons of the quotes from other girls around the world around our wrists, and went forward with the passion to change hearts and minds on these issues that we care so deeply about.
And while these experiences, people, events and education I have received in the past week have been beyond invaluable; I want more from this all. From our policy and leaders. I want us to step up to the challenge of implementation and go forward with the importance of girls and women in mind to push through legislation and policies, but not to just stop there. To keep on and on, pushing for greater equal opportunities and advances for girls, women and all people.
As Hilary Clinton said in 1995 in Beijing:
"Women's rights are human rights."
But I would like to expand that line to be:
"Female rights, regardless or age, identity, culture, nationality or any other category are human rights. Because we are valid and important too."
So as many college students return back to their campuses from spring break, as high school seniors look at graduation, middle schoolers count down the days until freshman year and kids in primary school look up to their role models.
Let us all stand up, speak up and ACT for girls' rights, because it's pushing the boundaries of too late already.