Today, you are our heroes.
You stared down a bullying legislature that had repeatedly shown it would stop at nothing to pass a sweeping abortion restriction bill that would endanger millions of women's health and lives.
Senator Davis, your filibuster was among the most courageous acts  we have ever seen by a legislator. Following the rules of the Senate, you stood for over 11 hours, with no food or drink,  barred even from leaning, and shared women's real stories of their experiences with abortion – …
This weekend in Texas, hundreds of protestors packed into the Texas State House Capitol to protest SB-5, an omnibus anti-choice bill that would shut down all but five abortion clinics in the state, ban abortions after 20 weeks, and make medical abortions all but impossible to prescribe or obtain legally.
The Texas legislature insulted and then ignored them.
House Affairs Committee Chairman Byron Cook barred hundreds of women from sharing their real experiences, saying the public testimony was becoming "repetitive." In the course of forcing this bill through, the …
UPDATE:  VICTORY!  Last week, James and other activists in Texas met with their policy makers to protest the Zedler 1 anti-gay amendment, including delivering your signatures in person to Texas' legislature.  And on Thursday 4/4, the amendment was withdrawn.  We got them off our backpacks and funding for the centers is safe.  Great job!
This is a featured post from Texas Freedom Network Student Chapter President James Lee!
My name is James Lee and growing up in Rio Grande Valley Texas, I was taught that being gay was wrong. …
This past weekend, I attended the National Council of La Raza's Annual Conference in Las Vegas Nevada. I had the most amazing time in the NCLR conference. I am so grateful to have been given the opportunity to lead a workshop with an amazing individual, Ana Laura Rivera, in the Lideres Summit [the youth component of the NCLR Conference]. In addition, our coordinator Hemly Ordonez was (and is) amazing throughout this entire conference. Also, I met awesome DREAMers!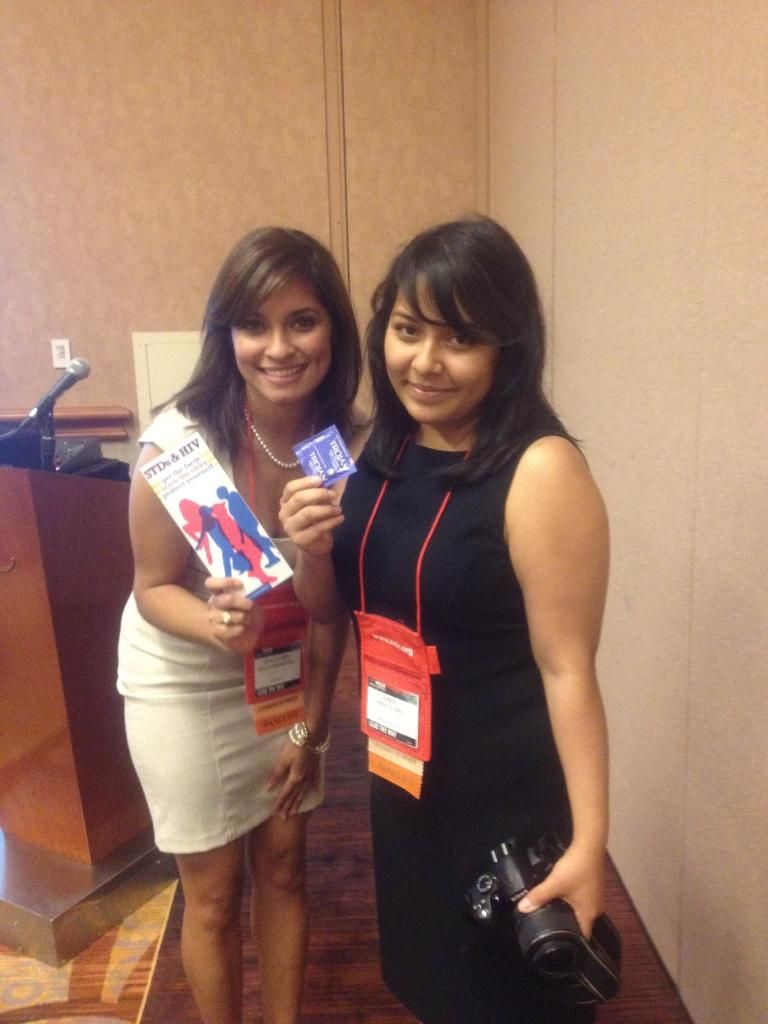 Ana Laura, from YWOC, and me!
Our presentation was titled, "…
So quite often being a lesbian I hear, "so are you the boy or girl in the relationship?" I have a rather great sense of humor so I laugh and explain that I chose to not live with stereotypical gender roles. My girlfriend and I are the same. We dress the same, talk the same, we just have very similar characteristics. Being characterized by our community of friends as "tomboys" neither of us play a role. I grew up with mainly guys so you could imagine that most of …
Looking through the endless list of romance films, you're sure to find a rather broad variety. Rom-com? Duh.  Drama? Obviously.  Quirky romance?  Done, done and done.  The list of possible subgenres is far from shocking.  On top of that, what's even less surprising in most of these films is the fact that the two lovebirds are almost always straight.
Sure, there may be a LGBTQ character or couple in the film, but they're almost always a secondary character, and even more importantly, they are usually present as some sort …
Ways to stay healthy
Being healthy is a major concern to many people. However, there are those who do not do anything to maintain their health as required. Usage of EHIC Card will keep you healthy by providing quality medical checkups at free of cost. Being healthy will ensure that you keep diseases at bay. In case you would like to know the ways in which you can be healthy, then you have come to the right place.
Reduce the level of stress
Stress plays a bigger part for …
A ton of marriage equality news has been breaking so far this year; so much that you may have missed some important stories! So here's a quick look at seven states that have made important advances.
OKLAHOMA
January 14th- U.S. District Court Judge Terence Kern ruled that the state's 2004 constitutional ban on marriage equality violates the US Constitution. In his ruling, he cited the Equal Protection Clause of the 14th Amendment, which specifies that states must guarantee that all citizens are treated equally under the …
On the same day that Texas Governor Rick Perry signed a controversial abortion omnibus bill into law, Republican legislators in the state introduced yet another anti-abortion measure, this time looking to ban abortions after 6 weeks. And while it seems very unlikely at this point that the bill will make it through the state's legislative process by July 31, the end of the current special legislative session in Texas, the timing is still drawing a decent bit of attention.

There's only one state in the U.S. with an

…