"From all across the country, women have been mobilizing to fight back against politicians who try to restrict women's access to reproductive health care. Now, Governor Perry is about to see what happens when you try to mess with Texas women."

On Monday, March 5, 2012, Planned Parenthood launched a brave statewide bus tour in Texas. This tour was initiated as a response to Rick Perry's decisions on women's healthcare in Texas. The Planned Parenthood's Don't Mess With Texas website states, "On March 14, Texas Governor Rick Perry will cut off access to affordable health care for 130,000 low-income women in Texas. We won't let him get away with it. We've put our bus (back) on the road to spend every day until then criss-crossing Texas to make sure he gets our message: stop playing politics with women's lives."
This bus tour started in early March and it made its first stop right here in my home, Brownsville, Texas. They will be making several stops in Texas in hopes to change Perry's decision.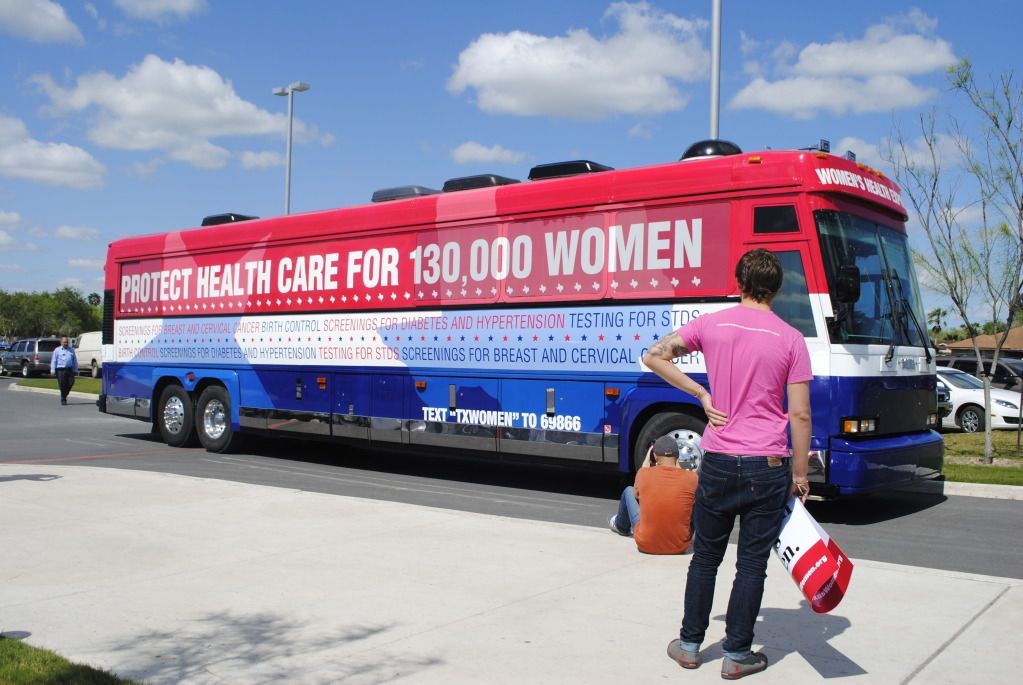 However, Rick Perry revisited his decision. In a Texas Tribune article, "Gov. Rick Perry notified President Obama on Thursday that Texas will find the money to continue to fund the Women's Health Program, no matter what the federal government does. But Planned Parenthood won't be allowed to participate — and the program may no longer be affiliated with Medicaid."
"Perry and Republican leaders in the Legislature don't want Planned Parenthood to be allowed to participate in the $40-million-per-year program, which is designed to help low-income women get birth-control pills, family-planning help and cancer screenings. Though no clinics that accept funding from the program may perform abortions, the state's Health and Human Services commissioner signed a rule last week that forces Planned Parenthood clinics, which provide more than 40 percent of the program's services, out of the program anyway."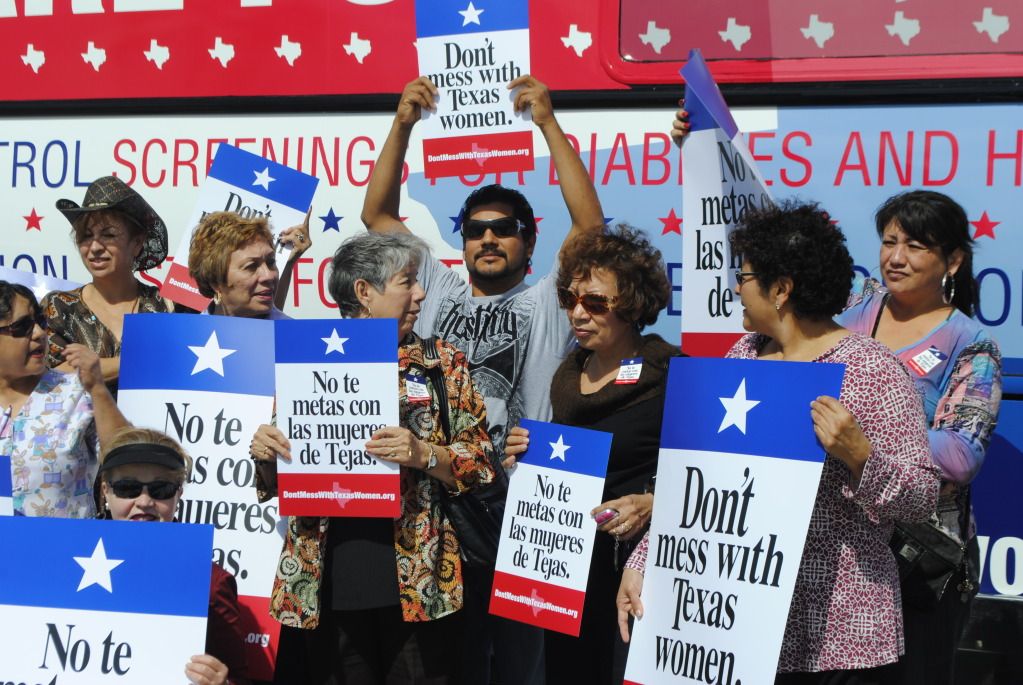 There are so many things wrong here but I will speak on a personal level. I used to be enrolled in the Texas PCCM Medicaid program; however, since I turned 21 this past January, I am no longer eligible. So now, I do not have any type of healthcare insurance. I hoped to rely on resources like Planned Parenthood but Perry decided to select few resources to fund for women's health services. Planned Parenthood is not one of them. I do not think Perry realizes that many people in Brownsville depend on Planned Parenthood, including undocumented women. If Planned Parenthood does not receive funding then will more likely close their doors. Brownsville already closed one of the two PP clinics that served women.
Does Rick Perry realize that many women will have insufficient resources where they can receive health services?
As I have mentioned before: I am a single parent. I am a college student. I am economically disadvantaged. If I do not take care of myself then how will I feel safe in knowing that my daughter will have someone to depend on? I will not allow that to happen, for my own health and for my daughter.
Link to Texas Tribune Article:
www.texastribune.org/texas-people/rick-perry/perry-blasts-feds-over-abortion-redistricting/
Link to Don't Mess With Texas Women Planned Parenthood:
pptexastour.tumblr.com